I was glad to get back to work today.  I needed the rest!
The wedding went off without a hitch.  Well, there was one hitch – the primary purpose of the day.  My daughter and her beau got hitched!  Woot!
It was a fabulous day.  I mean, fabulous.  I kept waiting for that moment that we would submit to America's Funniest Home Videos.  You know – the best man fainting, or the bride's strapless dress slipping down when she tossed the bouquet, the people who ate the chicken getting violently ill.  Something.
There will be no submission to America's Funniest Home Videos.  The day was just that perfect!
I took 662 photos.  Grab a seat!
OK, I won't subject you to all of them.  I will subject you to only the ones of me, because, people – I looked fabulous!
The dress was sublime.  In fact, I've decided to wear it all the time.  I shall wear it to soccer games, fish fries, and PTO meetings.  I shall wear it to grocery shop and to work out at the gym and, of course, when I'm cruising for hot guys.
Even as fabulous as the dress was, it was still only the 2nd best dress of the day.  Because?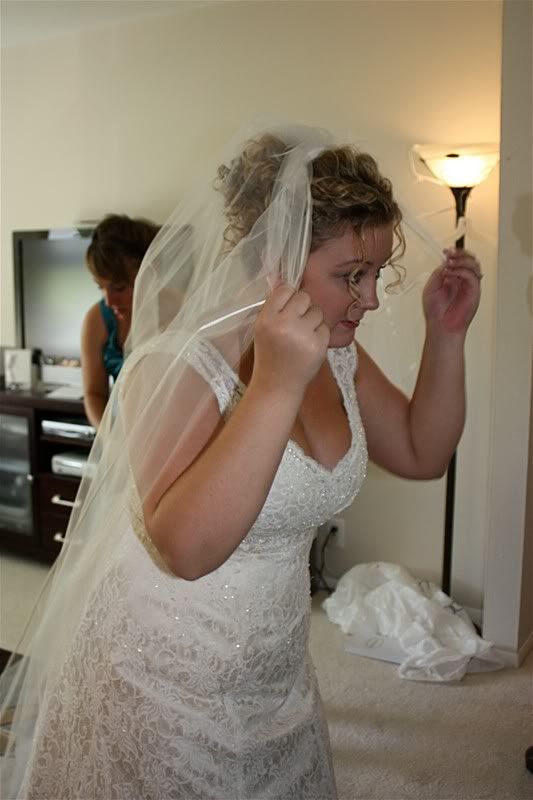 There were actually quite a few fabulous dresses there.  Many of them worn by those I have given birth to.  What do you think of these?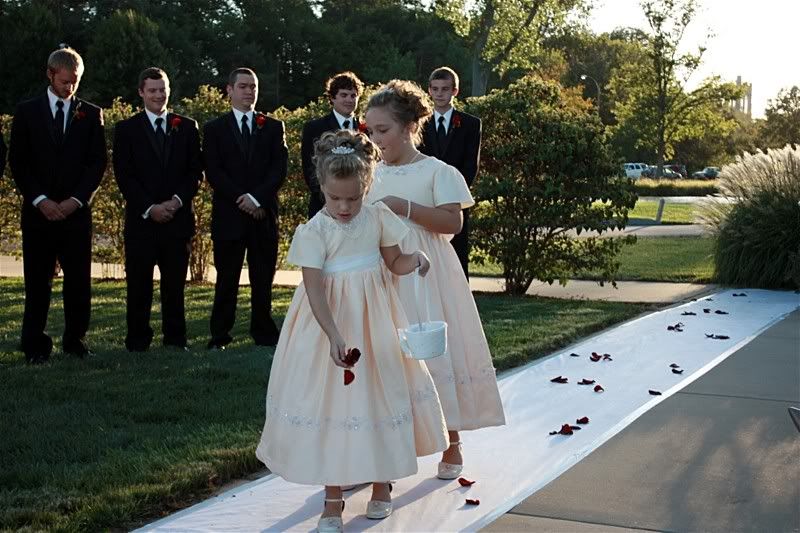 And the prize for the best TEAL dresses of the night?  Here's a junior bridesmaid (another JustLinda offspring):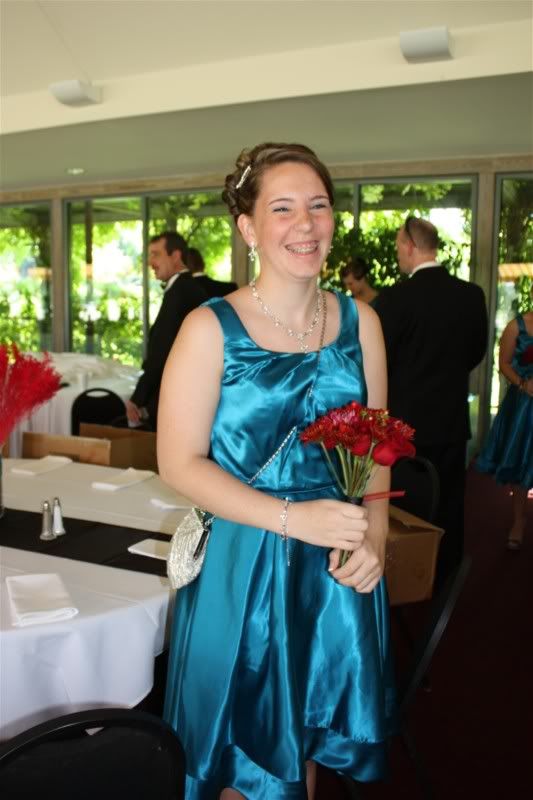 And the maid of honor, who I also happen to have given birth to, and her boyfriend: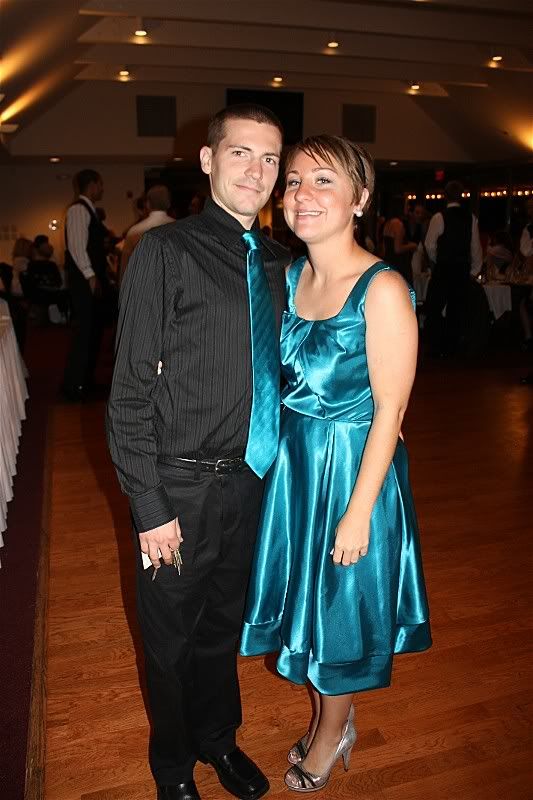 And now I'm just going to keep sharing my favorite photos from the day.  There is no rhyme or reason.  We've moved beyond the dress competition.  I just am beaming with joy and pride over how lucky I am each time I glance at any one of these photos, much less the assembled collection of them.  If I go missing, you can probably find me hiding in the back of my closet just looking at these photos.
Jackie-O and Bill:
Wait – you really need more than one of those, right??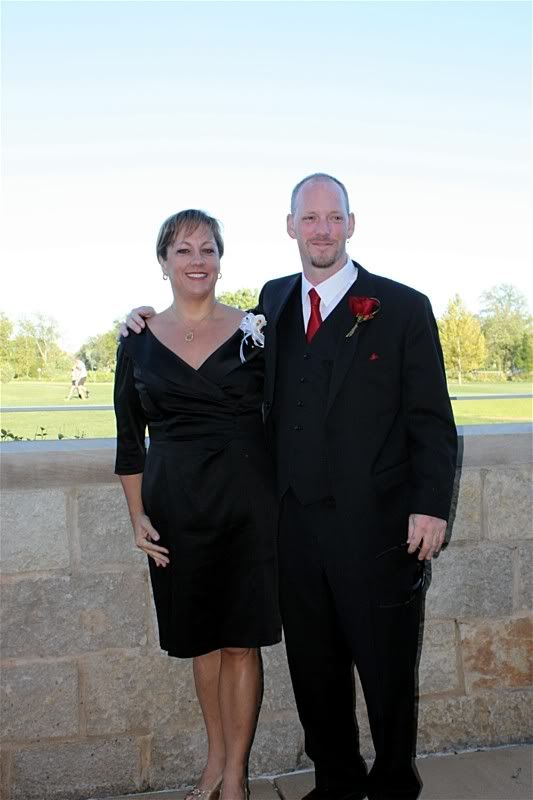 We all got verklempt: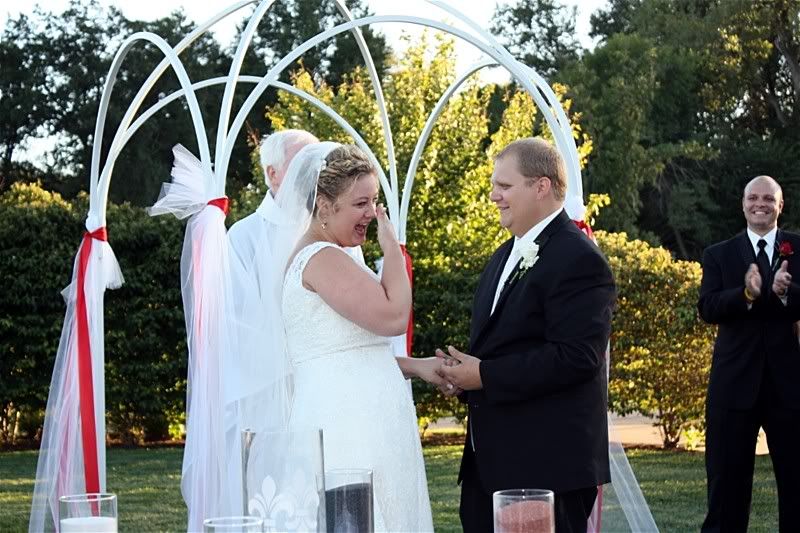 CAKE!!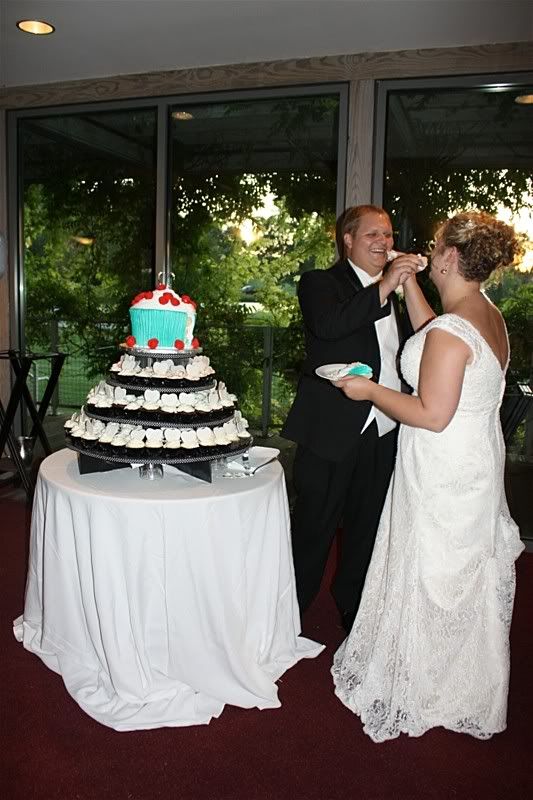 The maid of honor (yes, she's one of mine!) makes a toast: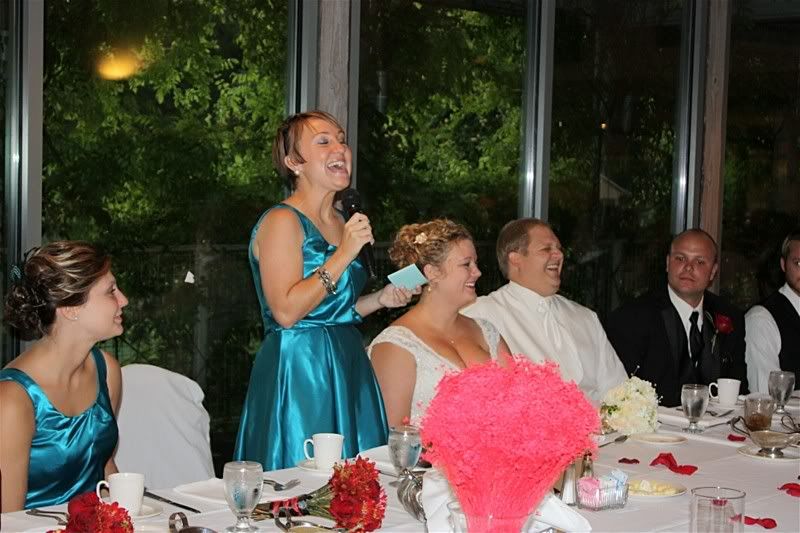 First dance: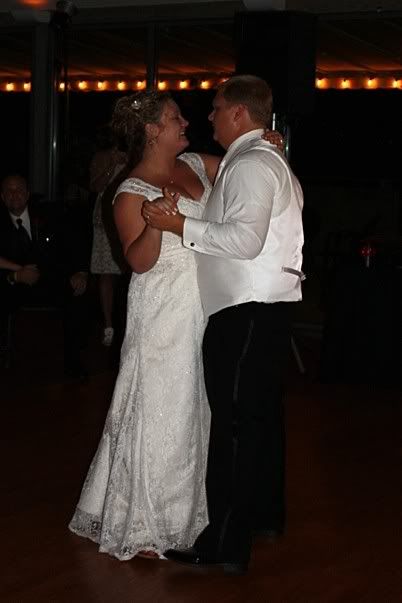 The flower girl tries to teach the ring bearer how to dance "right":
Jackie-O dances with the flower girls: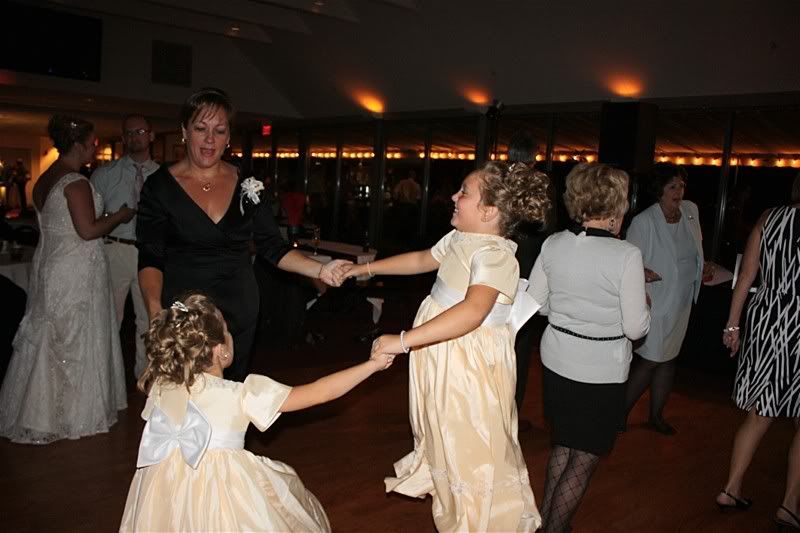 The bride dances with the flower girls: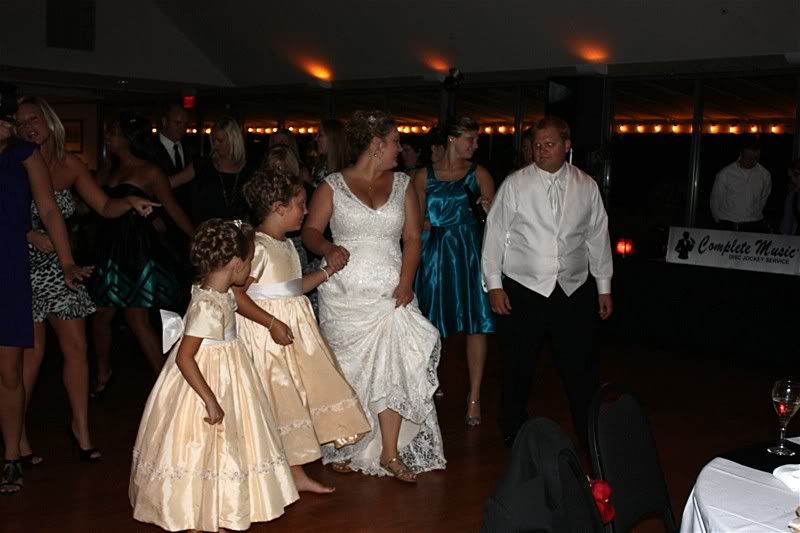 Jackie-O dances with the BIG girls (and one little boy):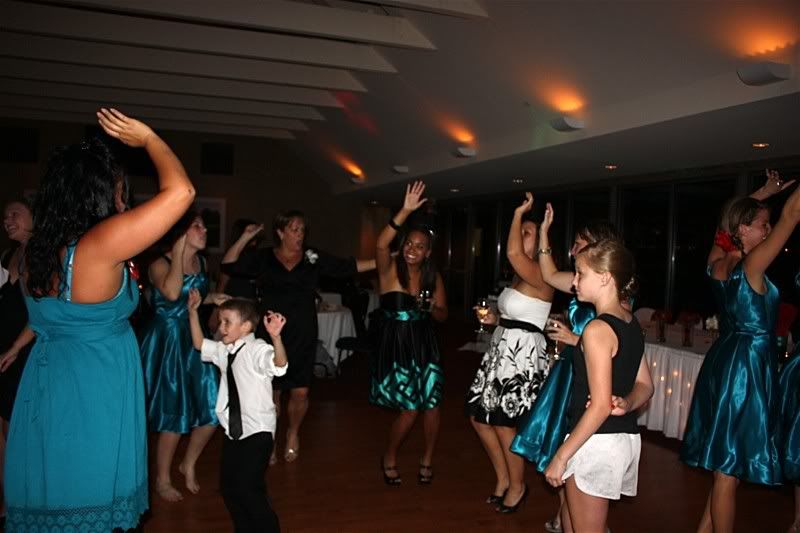 The bridal bouquet, wrapped in a gold necklace that her great-great grandfather gave to her great-great grandmother on their wedding day in 1885: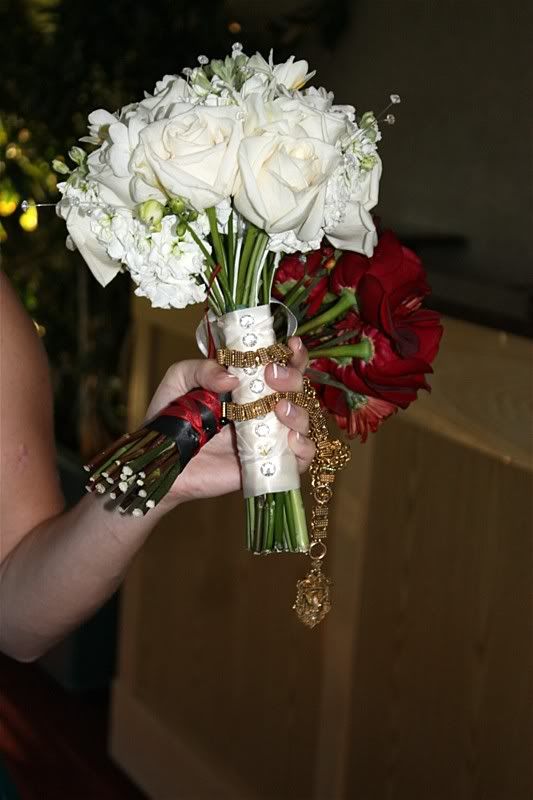 Sisters, and bridesmaids (guess which one is 11 years older than the other?):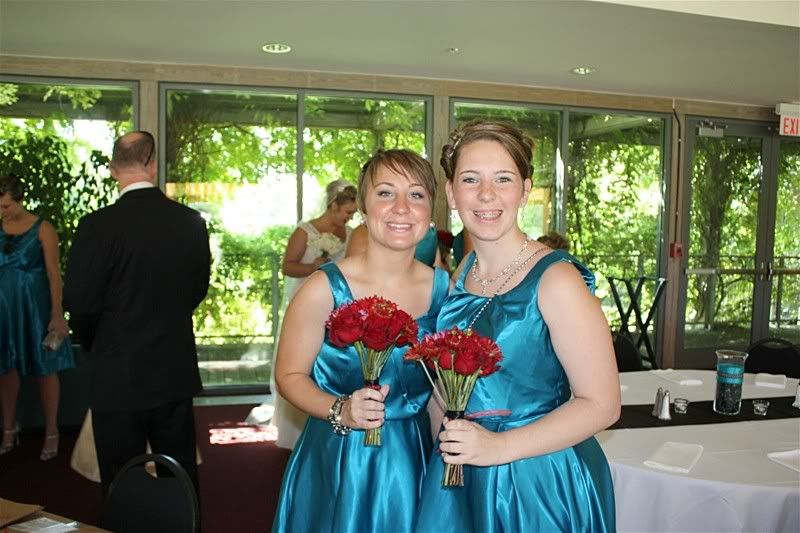 The whole shootin' match:
My favorite picture of Jackie-O escorting the bride (oh, and that other guy is in it too):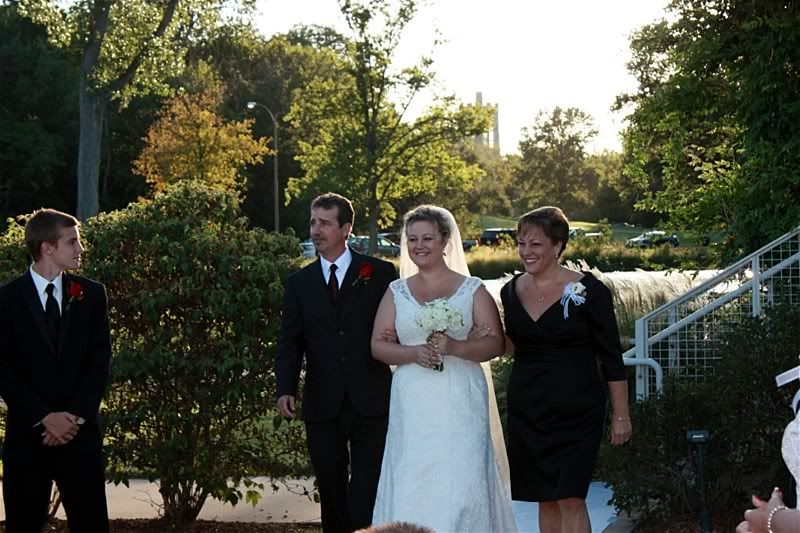 And you know it's time to go home when there is a petticoat sticking out of your bag:
It was a great day.  The best kind of day.  I hope the joy and happiness my daughter and new son-in-law felt on this day will be with them for the rest of their lives.
~~~~~~
That was supposed to be the end, but I keep finding more that I want to share: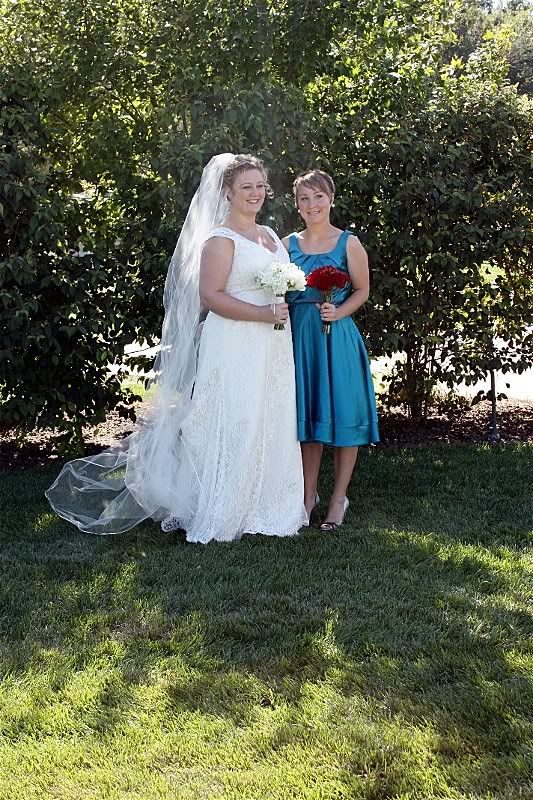 This was from the morning hair-doing session: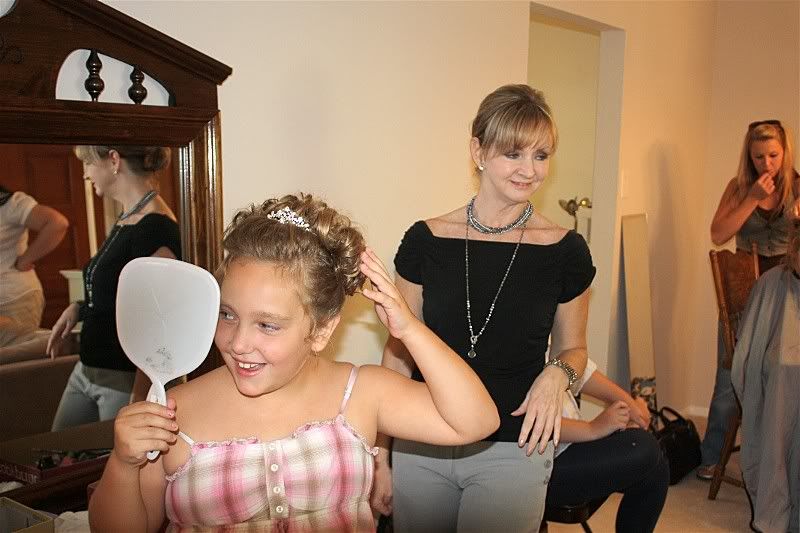 How could I have forgotten this one??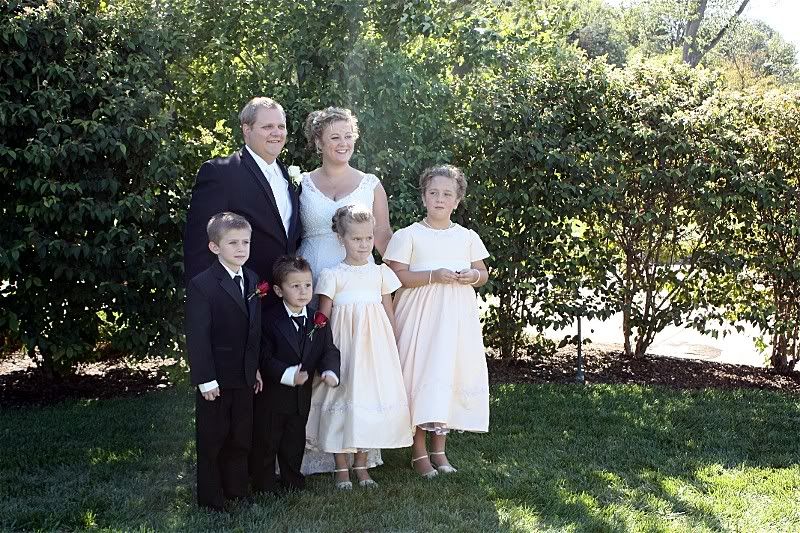 Last one, I swear: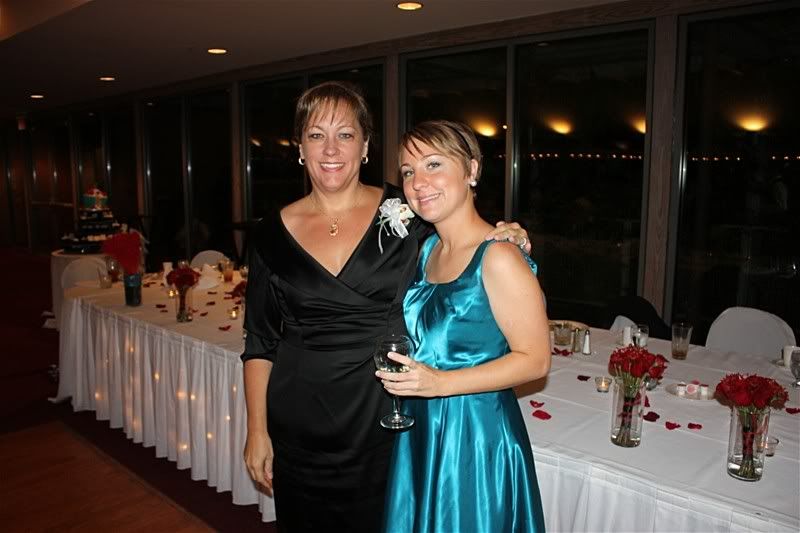 This time I mean it: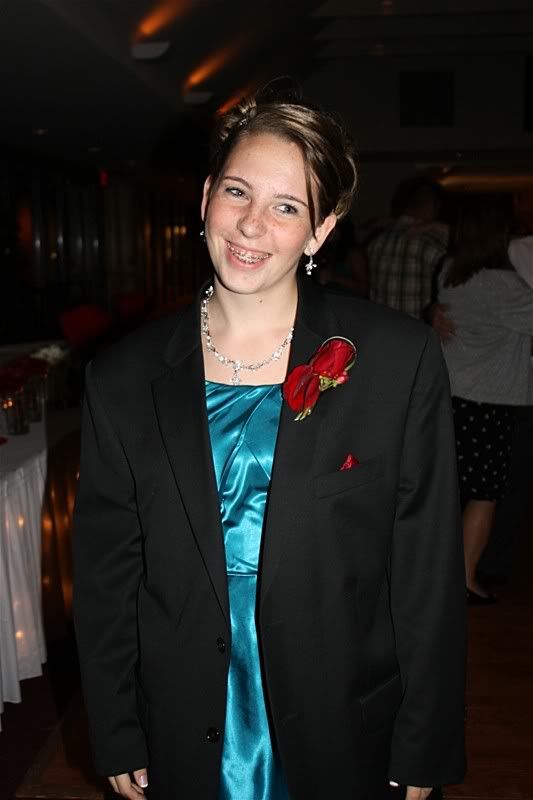 ps:  I lied.